Can a Freestanding Wine Cooler Be Placed Under the Counter?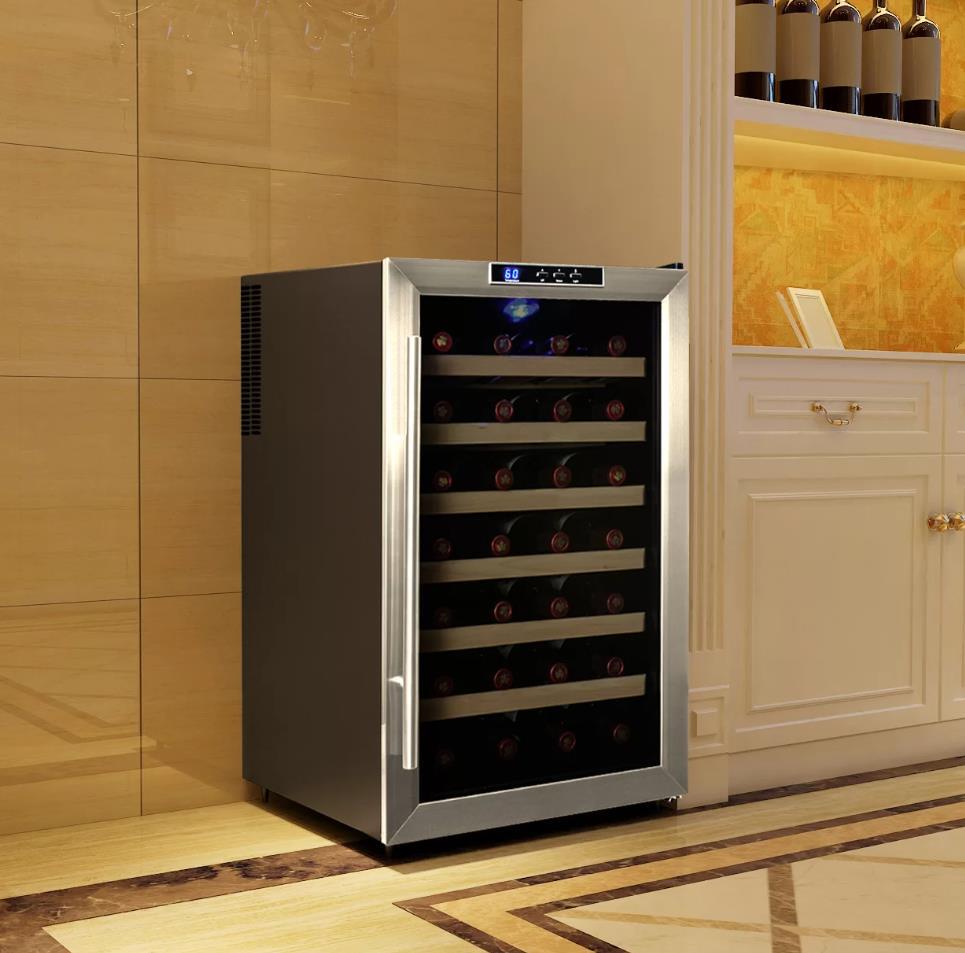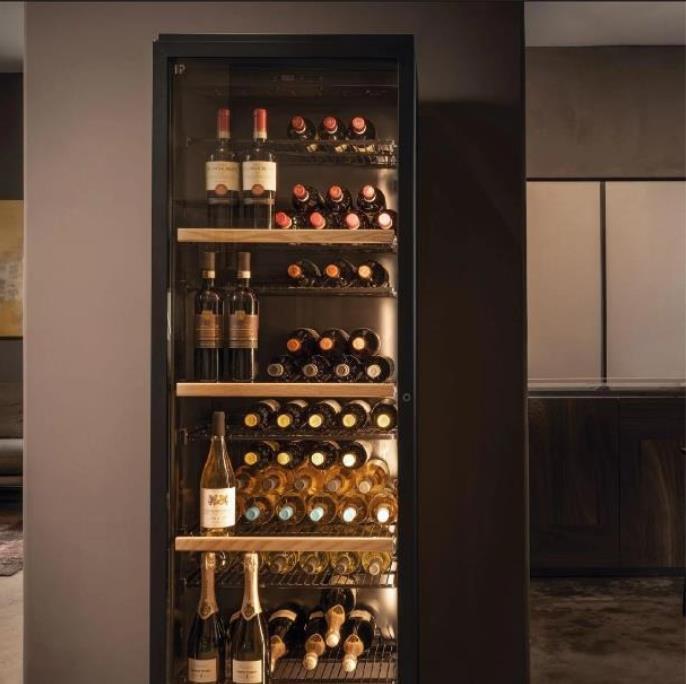 Continue reading the following articles, which hopefully will give you a better understanding of freestanding wine coolers.
Freestanding wine coolers, built-in wine coolers, and integrated wine coolers all have their pros and cons when it comes to choosing the best wine refrigerator for them.
They all have features that surpass each other, however, the freestanding wine cooler will be the subject of today's blog. What are the distinctive features of a freestanding wine cooler? Can these wine coolers do something you didn't know?
These will be the questions we'll come across in this reading, hopefully giving you a better understanding of the different functions of freestanding wine coolers, and what they can and can't do. For example, can a freestanding wine cooler fit under the counter?
When you think of freestanding wine coolers - it's certainly a self-explanatory definition. Freestanding wine coolers are stand-alone wine coolers that can be stored anywhere in the home where there is space. However, they usually require a lot of space - so making sure you have a usable unit for your luxury wine cooler is essential.
Freestanding wine refrigerators can come in many shapes and sizes with many shelves. For example, there can be a freestanding refrigerator that can hold 20 bottles. On the other hand, you can buy a freestanding wine cooler that can hold up to 300 bottles of wine!
The main purpose of a freestanding wine cooler is to keep your store-bought alcoholic beverages fresh and at the highest temperature for the best tasting and smelling experience. Without a wine cooler, the wine loses its magical flavor and turns into an unpleasant chemical mess. They also have a luxurious and beautiful appearance while storing your wine bottles. This can make a great first impression when a visitor comes to your home!
Can you place a freestanding wine cooler under the kitchen counter?
Since freestanding models can be moved - a question we often get is "Can I put a freestanding wine cooler under the kitchen counter?" The simple answer we answer is no.
Freestanding wine coolers with vents on the back of their models need space to breathe. This is where the heat and frost can dissipate. However, if this wine cooler is forced into a space with no space, with the coolers on each side directly against the wall - the build-up of heat and frost will start to affect the temperature inside the wine cooler.
When the temperature of the wine cooler is affected, your wine will slowly start to spoil. If you keep your wine in that humid environment, your once fragrant, sweet wine will be permanently tainted and sour with a jam-like texture.
On top of that, if the manufacturer finds out that you're storing it under your kitchen counter, they'll likely end your warranty because you didn't use it properly.
Where do you put your freestanding wine cooler?
As mentioned, we don't want to store a freestanding wine cooler under your kitchen counter. So, where can you store them without compromising wine performance and freestanding wine coolers?
Kitchen
Most wine coolers are stored in the kitchen, as this is usually the most convenient place to store wine. If the space happens to be in your kitchen and you feel like you have enough room for the wine fridge to not get enough air - the kitchen is a great place to store wine!
One tip to consider is to make sure your kitchen doesn't have any sunlight shining on your wine fridge. Too much sunlight can damage the temperature of your wine refrigerator - ultimately resulting in damaged, undrinkable wine.
Utility room
The main reason the utility room is a popular place to stay for your freestanding wine cooler is that the room is usually very empty. Placing other appliances in this room can also free up space in your home for some of your creativity.
A utility room is a great option for anyone who thinks a wine fridge doesn't fit the aesthetics of their kitchen and ruins the look of their designs.
Basement/garage
The two rooms are very similar in that they are both very dark. This is the perfect setting for wine as it won't be exposed to any sunlight - meaning taste, smell and appearance will remain at their best.
Another benefit of placing a freestanding wine cooler in a basement or garage is that there is usually a lot of space. This again enables you to place it anywhere the wine cooler has enough room for proper ventilation.
What to consider when placing a freestanding wine cooler?
Now we know where to place our freestanding wine coolers - what else do you need to consider when placing wine coolers in these rooms?
Energy source
When choosing any of the rooms we've discussed, you'll want to consider whether the room has plugs and sockets for your wine cooler. Whether it's a dual-zone wine cooler, built-in wine cooler, or under counter - they all need a nearby power source.
Take measurements
Before buying your freestanding wine cooler, you want to make sure you know its dimensions (inches, centimeters, or millimeters). In this way, you can measure how much space you have in an area that would fit the location perfectly.
Taking these into account prevents problems when the wine cooler finally arrives. For example, if you don't realize how big your wine cooler is before it comes and you don't have room - going through the refund process is unlikely to leave you satisfied. So it's best to check the measurements against the space in your home.
The above briefly introduces some precautions for placing a freestanding wine cooler. If you want to buy or customize a wine cooler, please
contact us
.
Josoo is a professional
custom wine cooler manufacturer
. Specializing in the production of kitchen appliances such as a wine coolers/beverage cooler/beer cooler/cigar cooler/ice maker / dry refrigerator. Products have passed GS/CE/ETL/ERP/ROHS/REACH/DOE/CB certifications and reports. We have a strong technical team with more than 15 years of experience in the wine cooler industry, our products are carefully designed with innovative P to meet Different custom OEM needs.