The Importance of Wine Coolers for Wine Lovers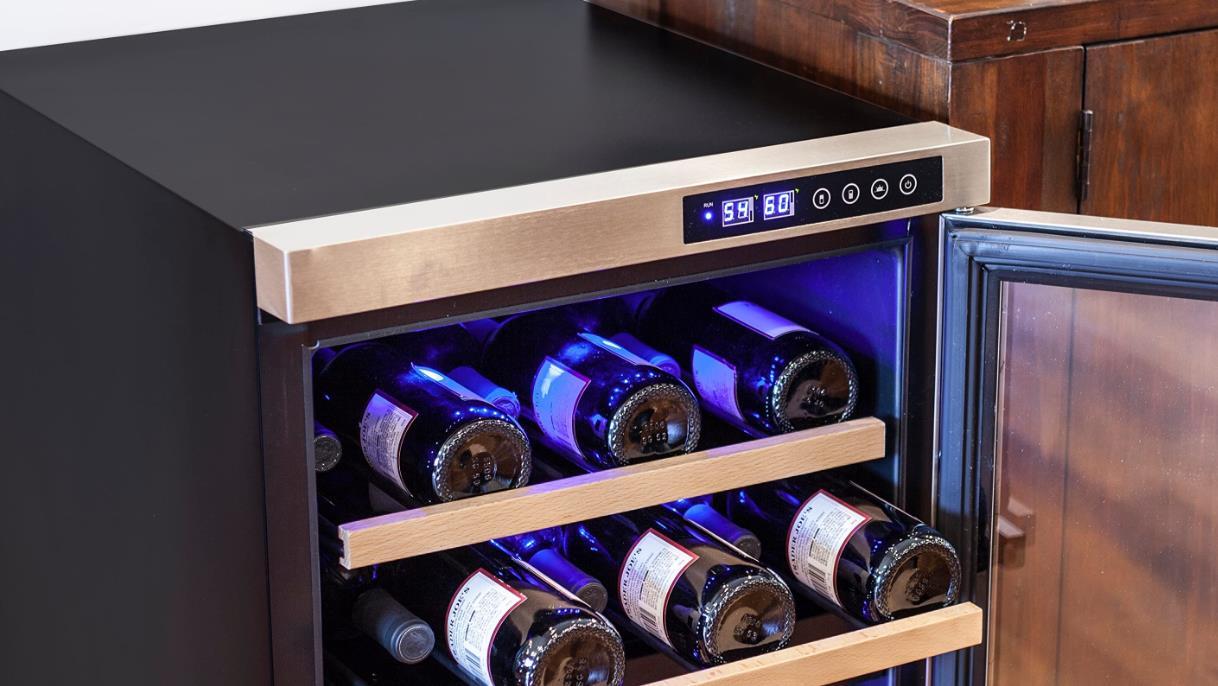 Here are some advantages of using a wine cooler at your next dinner party or social gathering.
Wine is one of the most popular alcoholic beverages in the world. Some of the most expensive wines must be aged for a long time before they are fully drinkable. There are many factors that affect the quality and flavor of wine, and one of the most important is temperature.
If you don't properly refrigerate wine at the right temperature, its flavor can start to change over time. So if you drink wine, having a good wine cooler is very important. This is where a good
wine cooler
comes into play. Josoo offers a wide range of wine coolers with features to help keep your precious collection in perfect condition, ensuring every sip is unforgettable. Here are some advantages of using a wine cooler at your next dinner party or social gathering.
Vibration
A major consideration for any wine bottle during storage is the amount of vibration. The wine's aging process can be interrupted by vibrations, causing the wine to layer. Aged wines are especially delicate because they have been aged for a long time and are therefore the most vulnerable to spoilage.
Storing wine in a standard refrigerator exposes it to vibrations, which is never a good idea, as any kind of jostling can be detrimental to your wine. The wine cooler is equipped with an inverter compressor to minimize sound and vibration, allowing your collection to sit well and age at the proper rate.
Light
Exposing your wine to any natural light is one of the biggest threats and should always be avoided. Over time, natural light can degrade and destroy the flavor of a wine, making it taste bland.
Even the thicker, heaviest bottles aren't completely immune to harmful rays. Therefore, a good wine cooler is required to provide the lightest shielding. The wine cooler uses an extra layer of UV-resistant tinted glass as an extra layer of protection.
Air quality
The corks of wine bottles are porous, which means that air and odors can enter the bottle and damage the wine. Wine can also absorb odors from the air, so the atmosphere around the storage space should be as neutral as possible so that it doesn't affect the wine's taste. To solve this problem, charcoal filters are built into our wine coolers to minimize such risks while keeping your wine in pristine condition.
Temperature
While keeping a wine bottle in the refrigerator will keep it cool, unless you have a dedicated wine cabinet, the temperature the bottle will hold isn't necessarily the optimal temperature for the wine. This is because you also have to consider what else is in the fridge, which means you can't just change it to fit one thing.
In order for the flavors of red and white wine to come out, they must be served at different temperatures. With our wide range of single, dual, and triple-zone wine cooler options, you can choose to use your wine cooler for individual cellaring purposes, serving temperature, or both!
Every wine lover should consider adding a wine cooler to their home to ensure it retains its pristine quality for as long as they want. If you want to buy a wine cooler, please
contact us
.
Josoo is a professional
custom wine cooler manufacturer
. Specializing in the production of wine cooler/beverage cooler/beer cooler/cigar humidor/ice maker/dry refrigerator and other kitchen appliances, etc. Products are certified and reported by GS/CE/ETL/ERP/ROHS/REACH/DOE/CB. We have a strong technical team with more than 15 years of experience in the wine cooler industry, and our products are carefully designed with innovative P, which can meet the needs of different customized OEMs.