AWE Shanghai 2023, Showcasing Innovative Home Appliances
Josoo Participates in AWE Shanghai 2023, Showcasing Innovative Home Appliances
From April 27th to May 1st, Josoo, a leading home appliance manufacturer, participated in the 2023 Appliance & Electronics World Expo (AWE) held in Shanghai, China. The event showcased a range of cutting-edge technology and products, with Josoo displaying their latest range of home appliances, including Korean-style rice cookers, air fryers, electric grills, and wine coolers.
The event attracted a large number of visitors, including domestic and international customers, who were impressed by the innovative features and designs of Josoo's products. The Korean-style rice cookers, which feature advanced heating and steaming technology, drew particular attention, with visitors amazed at the precision and efficiency of the cooking process.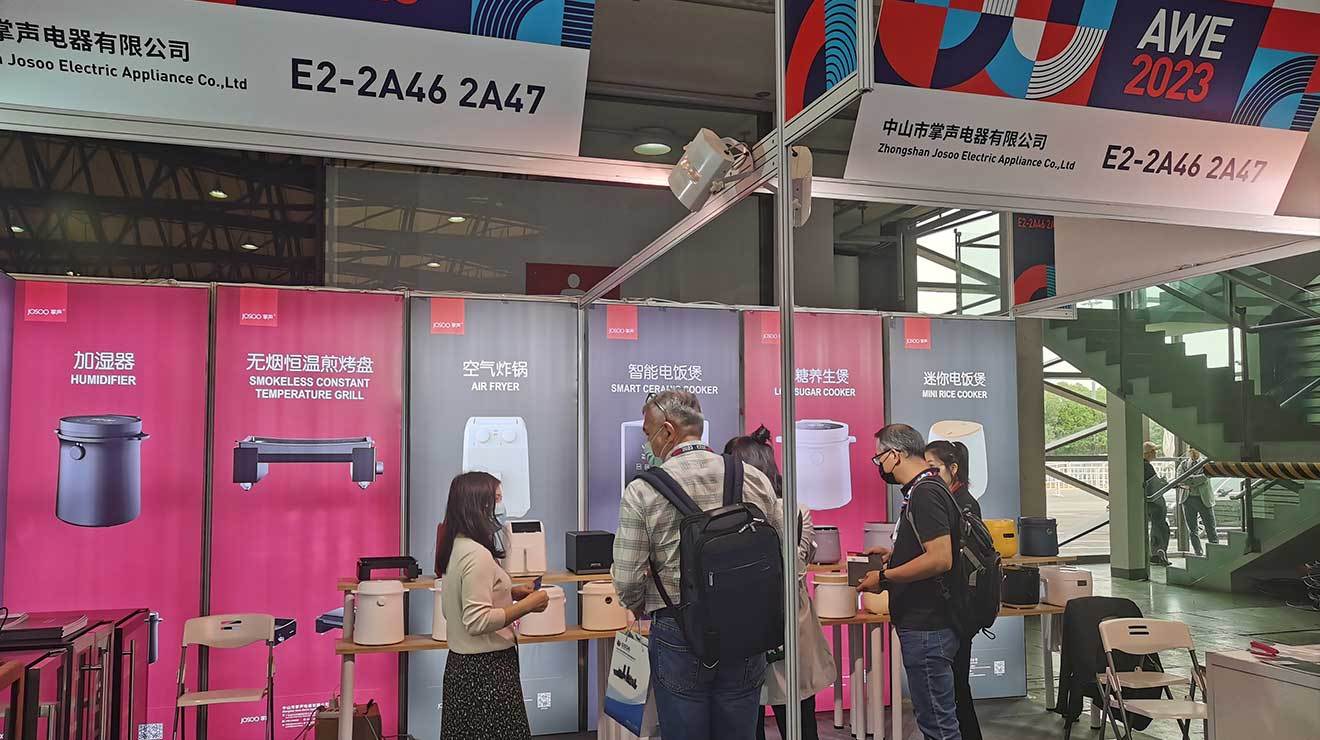 Josoo's air fryers and electric grills also proved popular, with their compact design and high-performance features making them an ideal choice for those who enjoy cooking at home. The wine coolers, with their sleek and modern design, drew attention from wine enthusiasts, who were impressed by the ample storage space and temperature control system.
Throughout the exhibition, Josoo's representatives engaged with visitors, providing product demonstrations and answering questions about their home appliances. The company's commitment to quality and innovation was evident throughout the event, with visitors impressed by the attention to detail and high standards of the products on display.
Speaking about the event, a Josoo CEO said, "We are thrilled to have participated in AWE Shanghai 2023 and to have had the opportunity to showcase our latest range of home appliances. Our products are designed to make life easier and more convenient for our customers, and we are delighted that they have received such a positive response. We look forward to continuing to innovate and provide high-quality products that meet the needs of our customers.