What is the Capacity of the Wine Cooler?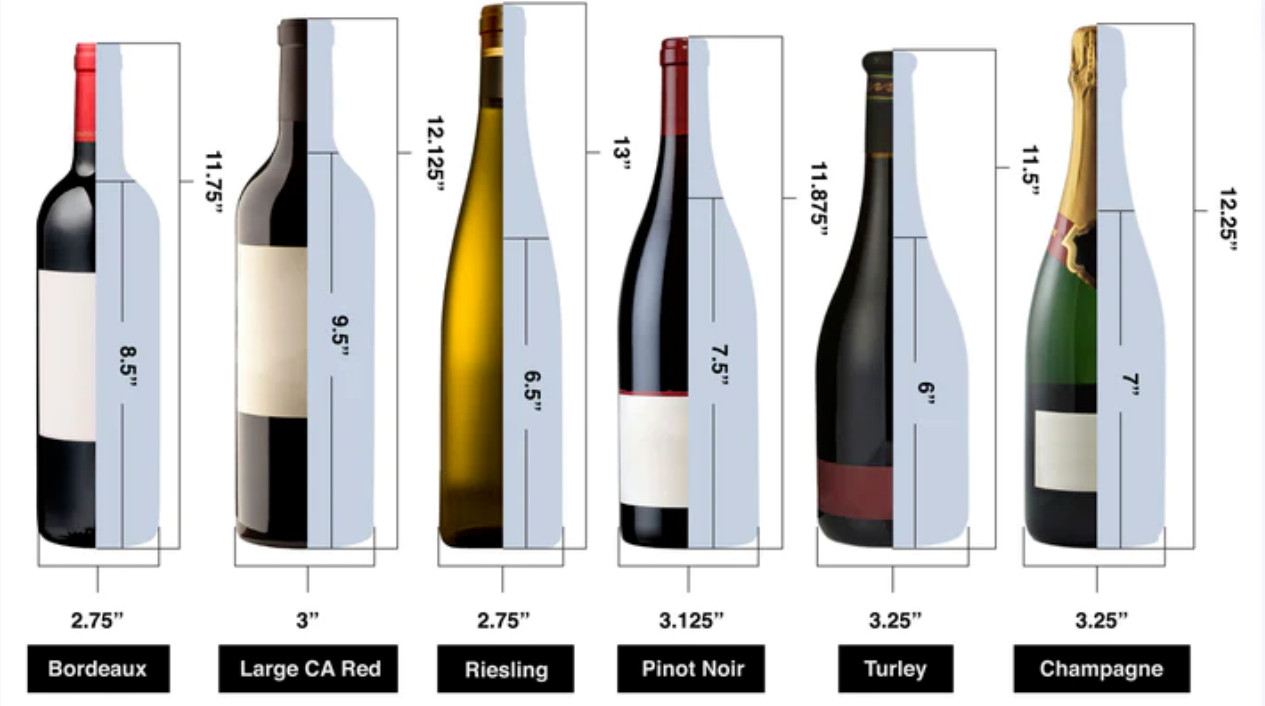 The bottle capacity of a wine cooler is an important feature that cannot be ignored, especially when purchasing a wine cooler.
How do you know how many bottles of wine a wine cooler can hold? Can the wine cooler hold your collection? Here are some tips to ensure that the wine cooler you buy is as functional as it is stylish.
What is the Bottle Capacity?
The bottle capacity of a wine cooler is an estimate of how many wine bottles will fit inside the refrigerator. Unless otherwise stated, the wine racks inside the wine cooler are designed for standard Bordeaux-sized wine bottles. For example, if the wine cooler has a bottle capacity of 155, then 155 bottles of Bordeaux will fit perfectly. However, actual bottle capacity may vary if you must adjust the rack to accommodate other-sized bottles.
What is a Bottle Configuration?
The wine bottle configuration of the wine cooler is the order in which the wine bottles are placed on the wine rack. Some wine refrigerators will place the bottles on their side with the necks facing out. Others will place the neck of the bottle toward the front of the cooler. When you first fill your new wine refrigerator with wine, check the owner's manual for instructions on properly configuring your wine bottles to ensure maximum bottle capacity.
How Do You Accommodate an Oddly-Shaped Wine Bottle?
Can you store larger or oddly shaped bottles in your wine cooler? you can. When shopping for a wine cooler, look for a refrigerator with adjustable shelves and generous storage areas. You can even remove one shelf to safely store larger bottles.
When determining how much storage space you need for your wine collection, you should consider the number of bottles you currently own, and your buying and drinking habits. If you have the space and the budget, choose a larger wine cooler that offers plenty of room for your future wine purchases as well as your current collection. Too much space is better than too little space.
Do you need help choosing the best wine cooler for your wine collection? Please
contact us
.
Josoo is a professional
custom wine cooler manufacturer
. Specializing in the production of wine coolers/beverage cabinets/beer cabinets/cigar cabinets/ice machines/dry refrigerators and other kitchen appliances. The products have been certified and reported by GS/CE/ETL/ERP/ROHS/REACH/DOE/CB. We have a strong technical team with more than 15 years of experience in the wine cooler industry, and our products are carefully designed with innovative P to meet different customized OEM needs.